GOLD OF SKULLS
|
Skull Heroes: The ones who survived the apocalypses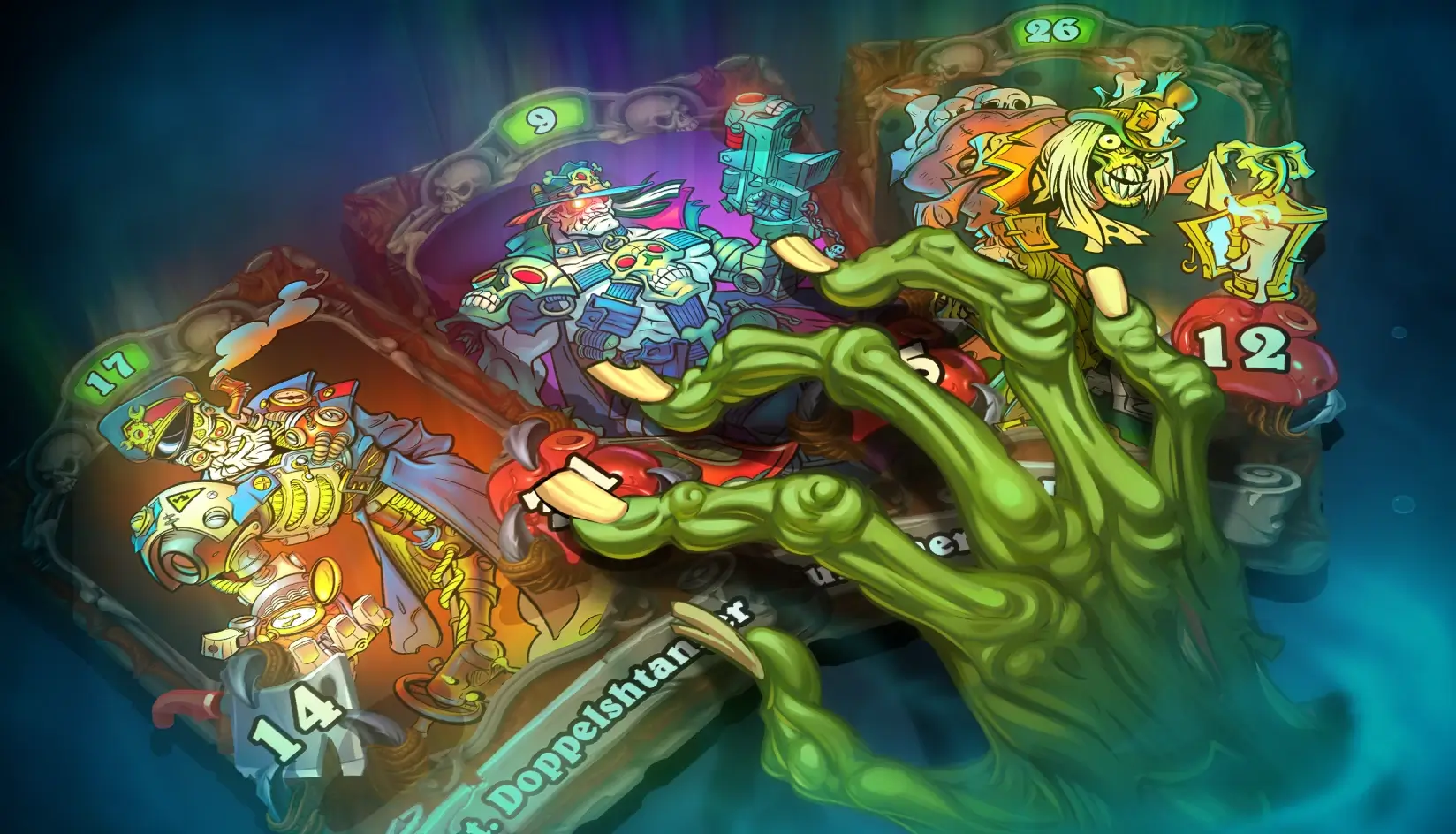 Step into the immersive universe of Gold of Skulls, an innovative MMO-style RPG Battler that masterfully intertwines the mechanics of Collectible Card Games (CCG) through exceptional ingenuity. The game's deep lore unveils the expansive CryptoSkulls universe, complete with its own stories, worlds, gods, demons, and unique heroes, offering players a rich and captivating gaming experience.
At the core of Gold of Skulls lies the Heroes, unique playable characters boasting Heroic Abilities. There are two main categories of Heroes in the world of Gold of Skulls being NFT Heroes and Non-NFT (off-chain heroes). Both of these categories are available for collection and can participate gameplay. Everyone, regardless of their NFT ownership status can enjoy the game and reach the highest ranks of the GoS competitive ladder. All our heroes based on intricate narrative design and off-chain heroes possess powers equal to their NFT counterparts, ensuring a level playing field for all participants. Despite that the game distinguishes between NFT heroes and Heroes of the Skull (off-chain heroes) through their abilities and character traits. NFT heroes derive their powers and characteristics from their NFT traits, while the Heroes of the Skull have abilities linked to their unique appearance, lore, and in-game roles. Both types of heroes are integral to the game's overall experience, and players must strategically build their teams to maximize their chances of victory.
The power of heroes in Gold of Skulls depends on their rarity and the weapons they wield in-game. The better players strategize and construct their deck of heroes, the greater their chances of overcoming opponents. This approach emphasizes the importance of careful planning, adaptability, and creativity, creating an engaging and dynamic gaming experience for players of all skill levels.
Gold of Skulls also features an extensive array of weapons and cosmetics, allowing players to further customize their heroes and create unique team/role compositions. This level of customization not only adds depth to gameplay but also encourages players to develop their own strategies and play styles based on the resources available to them at a particular time.
As an MMO-style RPG Battler, Gold of Skulls offers a diverse range of content, including Player versus Player (PvP) battles, Player versus Environment (PvE) quests, and various in-game events. This abundance of engaging activities ensures that players remain captivated by the Dark Fantasy world and its fascinating characters gradually unveiling the true story behind each of the heroes. Join us and create your own legend to conquer all the breathtaking worlds of the GoS universe.