GOLD OF SKULLS
|
A Masterful Fusion of Aesthetics and Storytelling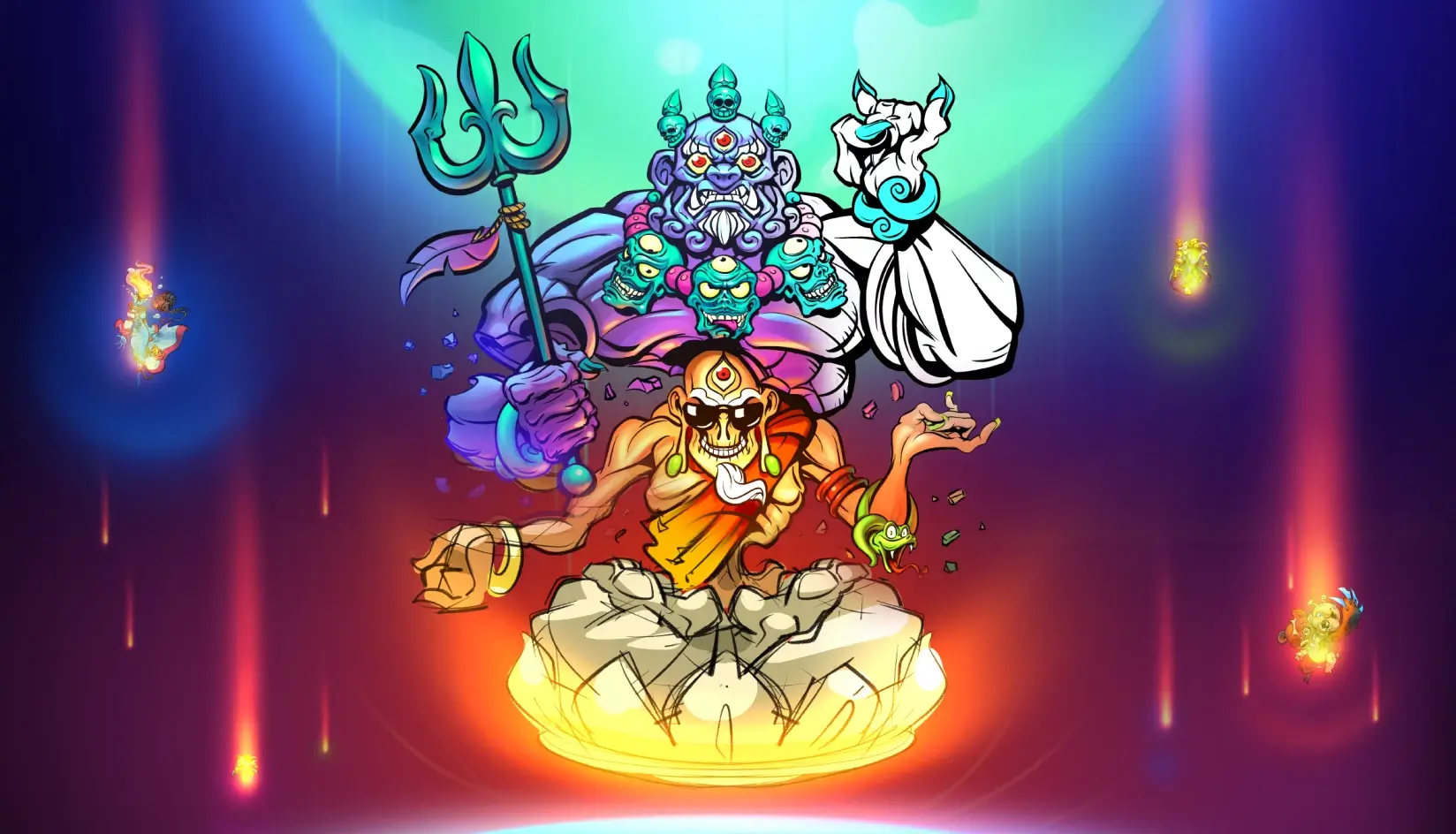 Art in games is more than just visually appealing graphics; it serves as a vital means of communication between developers and players. It transcends boundaries, transporting players into the game's world and capturing their imagination. The team at Gameless game development company understands this fundamental aspect and has employed the talents of five exceptional professional artists with years of experience in game development, traditional arts, comics, cartoons, and movie production.
The creation of a unique, eclectic, yet beautiful art style for Gold of Skulls was no small feat. It took considerable time and effort to develop a distinctive aesthetic that could effectively translate the vision of a dark fantasy world with a fun twist to the players. Each character design is carefully researched and crafted to seamlessly fit within the game's universe. Drawing inspiration from various worlds and schools of magic, these diverse characters come together to form a cohesive and immersive experience for the players of all origins.
The uniqueness of the art in Gold of Skulls lies in its harmonious blend of line art, comic styles, and digital painting techniques. This innovative fusion of art styles not only complements the game's intriguing narrative but also sets it apart from its competitors, offering a visually stunning and unforgettable gaming experience. Every piece of art in the game, from detailed character illustrations to simple menu icons, has been carefully crafted to be easily understood, memorable, and engaging for players.
The dedication and expertise of the artists behind Gold of Skulls are evident in every aspect of the game, from the intricately detailed character designs to the captivating environments and engaging visual storytelling. This exceptional artwork not only enhances the game's immerse qualities but also creates a profound emotional connection between the players and the world of Gold of Skulls.
As players explore the rich and diverse universe of GoS, they will discover that the artistry extends beyond the characters and environments, pervading every element of the game, including the design of weapons, cosmetics, and collectible treasures. This attention to detail and commitment to artistic excellence ensures that the game's visuals remain consistently engaging and enchanting for the years to come, only adding value with every further expansion.
In conclusion, the art of Gold of Skulls is a testament to the importance of aesthetics and storytelling in gaming. By combining the talents of artists with deep in-game lore and intricate game design, the team of Gameless has created a visually arresting and immersive world that will captivate players and leave a lasting impression. With its innovative fusion of art styles and meticulous attention to detail, Gold of Skulls stands as a shining example of the power of art to elevate a gaming experience to new heights.